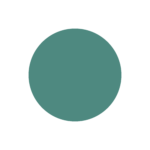 Take Control of Financial Consolidation.

Take Control of Financial Consolidation.
Automate Consolidation with a unified solution:
The implementation of an automated Financial Consolidation tool will allow you to obtain the following benefits:
Agility
Shortens the deadline to delivery of Financial Statements and Closing. Agility to include changes: new accounts or companies.
Trust
A more powerful process means more confidence in the data.
Traceability
Follow-up of all the details behind each piece of data. More transparency in financial information.
Extensive Functionality
The powerful calculation engine allows you to implement any business rule or KPI.
Cost Savings
By reducing the number of hours in the collection and treatment of information, autonomy is gained in the management of the model.
Improve decisions
Powerful data analysis and reporting capabilities enable you to make more informed decisions.
At Nova we are implementers of solutions for Financial Consolidation of the following manufacturers.
We will help you identify your finance management and data challenges, and how to solve them.