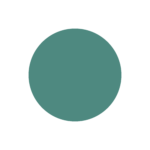 Automate! Spend more time running your business and less time maintaining planning processes.

Planning & Budgeting: Key Features
Streamline planning and budgeting with a solution that delivers true value. It empowers operational planners with flexibility, scalability, and the ownership to plan how they like while offering the transparency and control required for corporate finance. Some of the key features are:
Planning should not be limited to corporate finance. The organizations that are most successful at enterprise planning connect operational planners to corporate finance.
Automated analysis using inbuilt ML highlights 'hotspots' or anomalies in your plan for you to take action faster.
Flexibility and extensive functionality to deliver reports. Personalized Dashboards to monitor your planning KPIs.
Fully integrated financial statement planning across the income statement, balance sheet, and cash flow.
Quickly create longrange forecast models using built-in sophisticated scenario modelling capabilities.
Excel Add-In for ad hoc analysis and Excel-based interactions with your plan.
Having a tool that allows you to manage all of your company's planning and budgeting will provide you with important benefits:
Agility
Create custom planning and forecasting models or get up and running quickly with purpose-built planning models, including prebuilt calculations, dashboards, and reports.
Easy to Use
More autonomy for business users. IT resource independence. Easy to use. Easy to maintain.
Traceability
Full traceability of all planning model data. More confidence in the information.
Scalability
Scalability to address both operational and financiale planning processes.
Powerful analytics
Powerful analytics, dashboards, what-if, and predictive capabilities give you unparalleled insight into your business.
Cost Savings
No capex infrastructure investments are required in the cloud.
At Nova we implement Planning & Budgeting solutions from the following manufacturers.
We will help you identify your finance management and data challenges, and how to solve them.