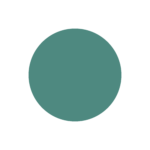 More sustainability for ESG Reporting.

ESG Reporting: Key Features
A single source of truth for ESG. Automate data analysis and reporting ESG to quickly spot issues.
To quickly comply with ESG Reporting you need a comprehensive solution that provides transparency to all stakeholders and regulators. Having a complete solution for ESG brings you important benefits:
Agility
Agility in the delivery of ESG reports. Integrated and standardized data.
Integration
Manage and reconcile reporting structures to standardize ESG metrics across connected systems.
Traceability
Monitoring and traceability of ESG data. More certainty and transparency in information.
Compliance
Compliant with global and local laws, legislation, and guidance.
Cost Savings
More agility in the delivery of ESG Reporting means cost savings in the company.
Improve decisions
Improve decisions with built-in intelligence and advanced analytics.
At Nova we implement solutions to optimize the ESG Reporting of the following manufacturers.
We will help you identify your finance management and data challenges, and how to solve them.