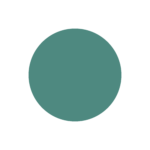 Success Story of Data Analytics

Success Story of
Data Analytics
Beckman Coulter is a California-based medical equipment company. It has more than 10,000 employees around the world. The European Sales Enablement department is in charge of optimizing the sales cycle for Beckman Coulter. Their role is functional and technical in equal parts, requiring in-depth knowledge of the business and the IT systems that support it.
For this reason, Beckman Coulter decided to implement a dashboard for the analysis and monitoring of Sales through which its managers located in Europe and the US can evaluate results by crossing indicators.
Download the Success Story and learn about the main challenges of the project, both technological and functional, the benefits for the organization, as well as the customer's opinion.
Additional information on Data Protection
| | |
| --- | --- |
| MANAGER | Novapraxis Soluciones de Negocio S.L./ B85117992 / C/ Montesa, 35, 28006 Madrid / rrhh@nova-praxis.com / 916320207 |
| MAIN PURPOSE | Manage the potential commercial/professional relationship. Respond to queries or send the information you request. |
| RIGHTS | Access, rectification, deletion and portability of your data, limitation and opposition to its treatment, as well as not being subject to decisions based solely on the automated processing of your data, if applicable. |
| ADDITIONAL INFORMATION | You can consult additional information about our Privacy Policy in Privacy Policy |
We will help you identify your finance management and data challenges, and how to solve them.