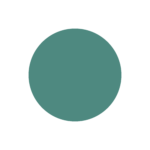 Consolidation and Financial Closing Success Story.

Ingeteam optimizes its Consolidation and Reporting
with OneStream
Ingeteam is an international technology company specializing in the conversion of electrical energy. It operates worldwide and has permanent establishments in 24 countries, employing more than 4,000 people.
They made the decision to implement a new Consolidation and Reporting software to more efficiently manage the dynamism required by the recurring mergers, acquisitions and corporate spin-offs. Additionally, it required improving the visibility and traceability of the reported data, as well as best autonomy for users in the management of processes and master data.
Download the Success Story to learn more about the project.
Additional information on Data Protection
| | |
| --- | --- |
| RESPONSABLE | Novapraxis Soluciones de Negocio S.L./ B85117992 / C/ Montesa, 35, 28006 Madrid / rrhh@nova-praxis.com / 916320207 |
| MAIN PURPOSE | Manage the potential commercial/professional relationship. Respond to queries or send the information you request. |
| RIGHTS | Access, rectification, deletion and portability of your data, limitation and opposition to its treatment, as well as not being subject to decisions based solely on the automated processing of your data, if applicable. |
| ADDITIONAL INFORMATION | You can consult additional information about our Privacy Policy in Privacy Policy |
We will help you identify your finance management and data challenges, and how to solve them.